Addya: Premier Designer Boutique in Kolkata for Exquisite Collections of Women's Wear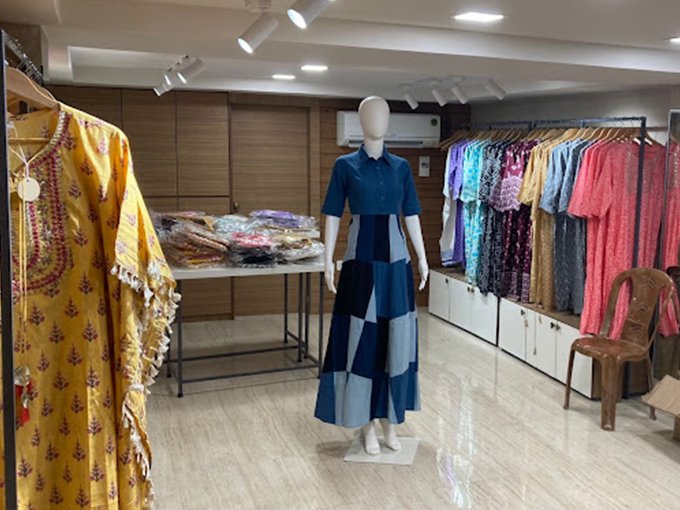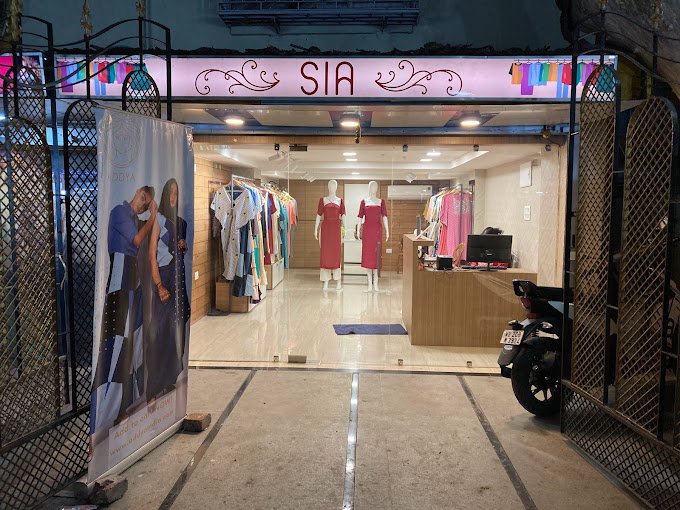 Connect with Style
Inquiries, Comments, and Couture – Drop Us a Line!
Your Style Destination
Where Trends and Comfort Converge – Visit Our Fashion Oasis!
An exquisite collection of designer women's wear
Addya stands as an epitome of style and sophistication in the heart of Kolkata, redefining the essence of women's fashion. For those searching for women's clothing stores near me or seeking a boutique near me for ladies, Addya is the go-to destination. Our store is available online, which is more than just a women's clothing store. It is a realm where fashion meets elegance. We specialize in offering an array of exquisite apparel, from modern to ethnic, that caters to the diverse tastes of women. 
Our collections are thoughtfully curated, featuring everything from contemporary trends to timeless classics. Each piece in our designer boutique in Kolkata for ladies is created with an emphasis on quality, style, and individuality. Whether you're looking for a sophisticated outfit for a special occasion or an elegant ensemble for everyday wear, Addya is one of your go-to women's clothing stores in Kolkata. Here, every visit is an experience, a journey through the best of women's fashion.
Addya: The One-stop-shop for ethnic to modern wear
Discover the essence of fashion at Addya – a celebrated name among women's clothing stores in Kolkata, now accessible online. Our digital storefront is a treasure trove that seamlessly blends ethnic charm with modern chic. Whether you are looking for the timeless elegance of traditional wear or the bold statements of contemporary fashion, Addya caters to every style. 
Our meticulously curated collection includes a range of apparel that embodies the spirit of Kolkata's rich cultural heritage while embracing global trends. Experience the convenience of shopping the latest styles from the comfort of your home with Addya, where every piece is a blend of quality, fashion, and tradition.
Kolkata is the bustling city where tradition intertwines with modernity, Addya emerges as a unique gem among women's clothing stores in Kolkata. It's not just a store but a symbol of elegance and innovation in the realm of women's fashion. Here's what sets Addya apart:
A blend of Tradition and Contemporary Styles:

At Addya, the rich heritage of Kolkata's fashion is beautifully woven with contemporary designs. This blend makes us stand out as a

designer boutique in Kolkata for ladies

, offering an array of styles that resonate with both traditional and modern tastes.

Curated Designer Collections:

Our store is renowned for its carefully selected designer collections. Each piece is a work of art, reflecting sophistication and exclusivity. We understand the evolving fashion needs of women and ensure our collections remain trendy.

Personalized Shopping Experience:

We believe in offering a personalized shopping experience. For those searching for a '

boutique near me for ladies

', Addya is more than a geographical convenience.

Quality and Craftsmanship:

Quality is paramount at Addya. Our garments are crafted with high-quality materials and impeccable craftsmanship, ensuring that each item is not only stylish but also durable and comfortable.

Diverse Range for Every Occasion:

Whether it is a casual outing, a formal event, or a festive celebration, Addya has something for every occasion. Our diverse range includes everything from elegant ethnic wear to modern wear, making us a versatile

designer boutique in Kolkata

.
Addya represents the epitome of fashion diversity and elegance in Kolkata. It is one of the known women's clothing stores in Kolkata that seeks a blend of traditional and contemporary styles, all under one roof. With its commitment to quality, exclusive designer collections, and a personalized shopping experience, Addya is not just a store but a destination for the fashion-forward woman.